Personal Injury Claims in Pasadena
Fighting For Your Rights!
At McGee, Lerer & Associates we have seen first-hand the devastating effects of injurious accidents and how they can turn the accident victim's life upside down. As a husband and wife team, together we have accrued a collective 35 years experience in the field of personal law. We have used our negotiation and courtroom skills to secure multi-million dollar verdicts and settlements on behalf of our clients. If you were injured in a life-changing accident, we want to help. Below we have hi-lighted our personal injury areas of practice.
Car Accidents
Car accidents are one of the leading causes of wrongful death in the United States. According to the National Highway Traffic Safety Administration (NHTSA), nearly 250,000 people are injured every year, and 40,000 of those injured are killed. The vast majority of car accidents are avoidable and many of them are a direct result of driver negligence. Read more about car accidents.
Rear-End Collisions
A rear-end collision occurs when a car or truck crashes into the rear of the vehicle in front of it. Most rear-end collisions are caused by driver inattention or driver negligence. These types of accidents are frequently caused by panic stops, tailgating, texting while driving and other forms of distracted driving. Rear-end collisions can cause several types of painful injuries including whiplash. Read more about rear-end collisions.
Speeding
Speeding is involved in approximately one out of three fatal crashes according to the National Highway Traffic Safety Administration, and it is a major component in serious automobile collisions. Speeding refers to driving faster than the posted speed limit or driving too fast for road or weather conditions. Although law enforcement has increased public awareness campaigns about the dangers of speeding, it remains a major public concern that endangers the health and safety of others. Read more about speeding.
Uninsured Motorist Accidents
The state of California has a wealth of uninsured drivers who put the lives of law-abiding citizens at risk every day. Car accidents can cause life-altering injuries that can end the victim up in the hospital, or at home in bed recovering for months at a time. When the at-fault driver is not insured, you will have to file a claim with your own insurance company. Read more about uninsured motorist accidents.
Diminished Value Claims
Has your car, truck or SUV been seriously damaged in an auto accident? Even after extensive repairs, you could still lose thousands of dollars in value due to the fact that your vehicle was involved in a serious accident. Trying to sell your repaired vehicle will be next to impossible, and you could lose a lot of money at trade-in. Read more about diminished value claims.
Drunk Driving Accidents
Presently, 3% of the six million automobile-related deaths that occur in the United States each year involve an intoxicated driver. While these drunk drivers face criminal and administrative penalties, many of their victims are forced to endure the consequences without obtaining any restitution for damages. However, it is within the victim's right to pursue damages from the drunk driver. Read more about drunk driving accidents.
Hit and Run Accidents
A hit and run accident occurs when someone is involved in an automobile accident and they flee the scene instead of stopping to call an ambulance or the police, and without exchanging important identifying information. A hit and run can be prosecuted as either a misdemeanor or a felony depending on the extent of damage caused. Read more about hit and run accidents.
Pedestrian Accidents
Walking remains one of the most heart healthy activities that nearly anyone can do; however, with growing residential and commercial developments, pedestrians are frequently forced to share the roads with motor vehicles. These particularly dangerous situations include parking lots, crosswalks and walking along sidewalks where a driveway crosses paths with the pedestrian. Pedestrian accidents can lead to broken bones, traumatic brain injuries and in worst cases, wrongful death. Read more about pedestrian accidents.
Bicycle Accidents
The growing number of cars and trucks on the road has made the recreational activity of bicycling more dangerous than ever before. Roughly 2% of all traffic accidents involve bicycles, which translate into 52,000 cyclists suffering injuries, and 700 of sustaining fatal injuries. Due to the bicyclist's lack of protection, they often suffer from broken bones, brain damage, internal injuries, and coma. Read more about bicycle accidents.
Truck Accidents
The American society relies heavily on commercial and semi-trucks to transport food, gasoline, and supplies across the nation. If these trucks were interrupted, our economy would be at a standstill. Unfortunately, due to the extremely large size and weight of trucks, when they are involved in a collision with a standard passenger sized car or truck, the resultant injuries to those in the small vehicle can be substantial.
The same goes for bicycle and motorcycle riders who don't stand a chance when they are involved in a collision with a large commercial vehicle or semi-truck. Read more about truck accidents.
Motorcycle Accidents
Due to California's year-round pleasant weather and expansive coastlines, motorcycles are extremely popular in this state; however, they pose a much higher safety risk. Due to a motorcycle's small size, and lack of protection, motorcycle riders are at a heightened risk for serious injuries if they are involved in a collision with another vehicle. Unfortunately, a large percentage of motorcycle accidents are the fault of the driver of the automobile who failed to observe the motorcycle rider on the road. Read more about motorcycle accidents.
Bus Accidents
Bus drivers are people just like everyone else and are still prone to human error. The problem is that when a bus driver is guilty of driver distraction, texting while driving, drunk driving, or violating some other traffic law, the results can be disastrous. In fact, school bus accidents alone cause approximately 12,000 injuries to children each year. Read more about bus accidents.
On the Job Injuries
On the job injuries and occupational disease occur on a regular basis. Most employees are covered under their employer's workers' compensation insurance policy. Some common work-related injuries include: car accidents, slip and fall injuries, carpal tunnel syndrome, electrocution, machinery injuries, and more. Read more about on the job injuries.
Slip and Fall Accidents
According to statistics reported by the OSHA, trip and fall accidents cause the majority of on the job injuries. In fact, close to 40% of all workplace injuries are caused by trips, slips and falls. Although same-level falls occur more frequently, falls from heights, falls from ladders, stairs, loading docks, and scaffolding are more severe. Read more about slip and fall accidents.
Dog Bites
Being attacked by a dog can be very frightening and it can result in serious injuries. These attacks can occur in a private residence, outside of the owner's home, or even at a local dog park. Regardless of how or where the attack occurred, the dog's owner is responsible for controlling their animal and keeping others safe from harm. Unfortunately, the majority of dog bite victims are the very young and the very old. Read more about dog bites.
Injuries from Accidents
Personal injury law deals specifically with those injuries that are the result of accidents. The majority of accidents are caused directly by negligence on behalf of the legally responsible party. The injuries sustained in such accidents are limitless; however, some common types of injuries that we see in our office include annular tears, brain injuries, burn injuries, children's injuries, complex regional pain syndrome (CRPS), and more. Read more about injuries from accidents.
Spinal Cord Injuries
Injuries to the spinal cord are some of the most serious types of injuries anyone can experience. Spinal cord injuries result in either partial paralysis below the injury site or complete paralysis. Common causes of spinal cord injuries are automobile accidents, workplace injuries and slip and fall accidents. Read more about spinal cord injuries.
Annular Tears
An annular tear injury is an injury to the back where the cushions between the vertebrae become torn, causing severe pain. Annular tears can be caused by a variety of factors including regular stress on the back (work-related), sitting or standing for a long period of time on a regular basis, car accidents, hit and run accidents and many other types of accidents. Read more about annular tears.
Brain Injuries
A traumatic brain injury refers to an external force that strikes the human skull, resulting in a brain injury. In the United States, brain injuries are commonly caused by car accidents, slip and fall accidents, and many other types of accidents. If the victim survives their brain injury, they can experience a host of negative symptoms including migraines, blurred vision, confusion, and difficulty concentrating. Read more about brain injuries.
Children's Injuries
Because children lack the maturity to care for themselves, when they are injured it's usually in part because of someone else's negligence. Whether a small child drowns in a pool or is injured in a car accident, or if they are injured in an elevator, or at daycare, legal liability typically falls upon someone in particular. Whether the person responsible is a property owner or another driver, most of the time children's injuries demand financial compensation for medical expenses among other damages. Read more about children's injuries.
Complex Regional Pain Syndrome
Complex regional pain syndrome, or CRPS, is a disorder of the arms and legs that causes severe levels of pain, disfigurement, swelling, and discoloration. Many cases of CRPS are seen to occur after an injury, or surgery has occurred (whether minor or severe). While the exact causes of CRPS are not entirely known, many speculate that precipitating factors such as surgical error or a personal injury to be a contributing factor. Read more about complex regional pain syndrome.
Burn Injuries
Burn injuries can be some of the most painful injuries anyone will have to suffer. While burn injuries vary in severity, many of them can cause permanent scarring and disfigurement. Every year, approximately 500,000 burn injury victims seek medical treatment for burns, and serious burn cases wind up requiring treatment at burn centers. Read more about burn injuries.
Wrongful Death
A wrongful death refers to any accidental death that was not caused by illness or natural disease. Therefore, many different types of accidents such as car accidents, workplace accidents, medical malpractice, pedestrian accidents and drowning accidents to name a few, can lead to a wrongful death of the accident victim. We represent the surviving family members of wrongful death victims and we can assist them in filing a wrongful death action against the legally liable party. Read more about wrongful death.
When Should You Hire a Personal Injury Lawyer?
After you've been injured in an accident, whether it's a minor or severe injury, you will have to deal with multiple stressful things at once. For example, if you were injured in a slip and fall accident, you will likely have to not only handle your injuries, hospital bills, missing work, and more, but you will also have to deal with insurance adjusters as well.
Being injured can create a lot of emotional anxiety on top of the stress and it may seem you have too much on your plate at once. This is where a Pasadena personal injury lawyer can help. They will take most of the stress off of your shoulders so you can focus on recovering from your accident. A personal injury lawyer will:
Advise you on your claim
Gather evidence
Negotiate with insurance companies
Represent you in trial if negotiations fail
On top of that, their goal is to get you the compensation you deserve for your injuries. If you are still on the fence about hiring a personal injury lawyer, you should at least contact one who offers a free consultation to advise you on if you have a case or not.
How to Find a Personal Injury Lawyer
Searching for a personal injury lawyer can be a daunting task, especially if you are searching after you were injured. It's best to look at multiple lawyers before deciding on which one is the best fit for you. Some good places to look for referrals are:
Friends
Family
Acquaintances
Other lawyers
Before you decide on a lawyer, you need to sit down and discuss your claim with them. Bring copies of any documents you may have, like police reports, medical records/bills, documentation from insurance companies, or anything else that may be important.
Get Help From Our Team Today!
Personal injury accidents can quickly incur great financial losses for the accident victim and their family. At McGee, Lerer & Associates, we make it our personal mission to help accident victims recover the maximum amount of damages possible.
Although no amount of money will ever erase the event, it can certainly help you gain access to the highest quality medical care while giving you the money you need to care for yourself and your loved ones. If you have been the victim of an accident, we urge you to contact our firm today to schedule your initial consultation. The sooner you take action, the sooner you can be on the right track to rebuilding your life and recovering.
---
For more information about personal injury settlements, contact a Pasadena injury attorney from the firm today!
---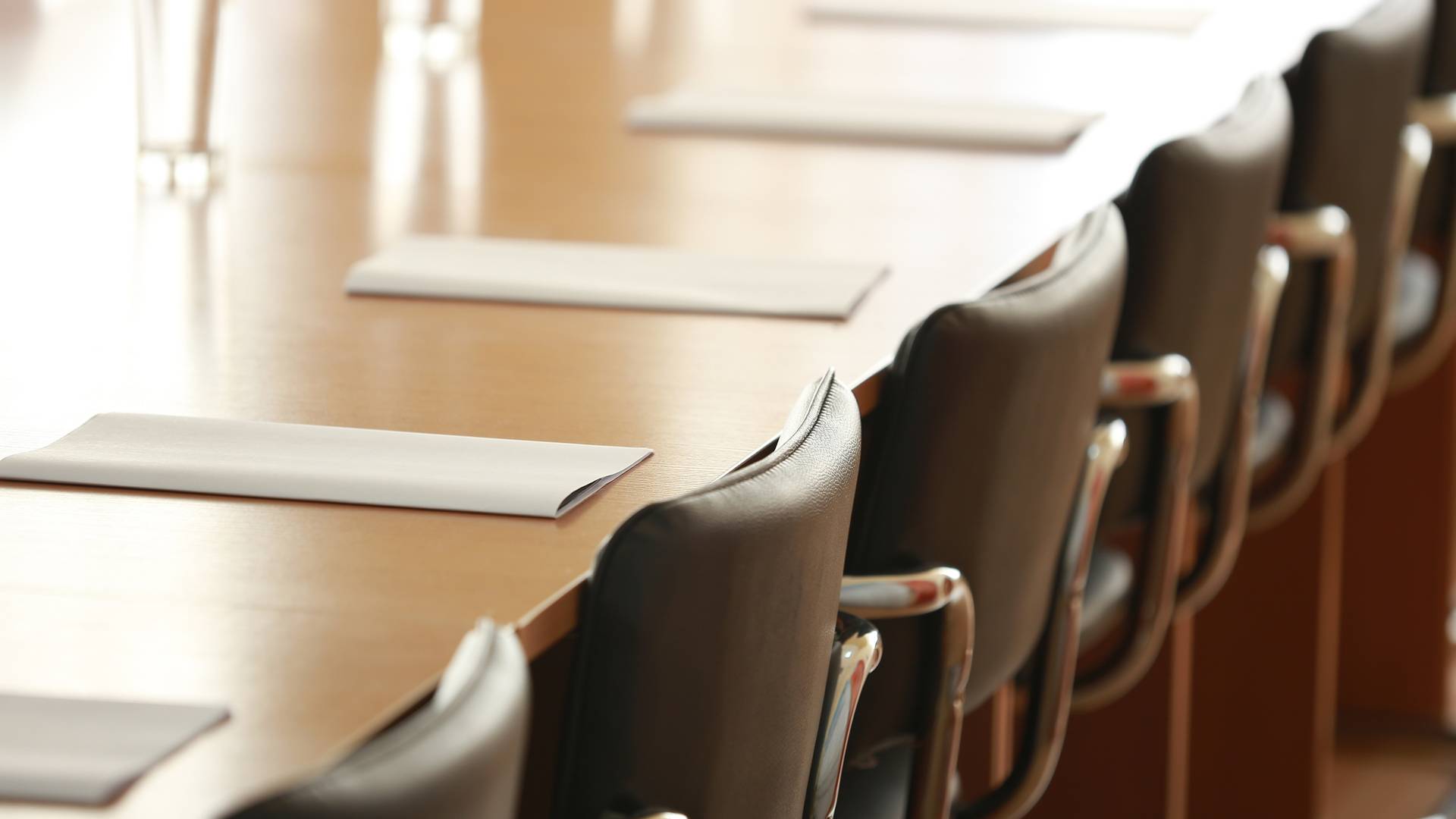 Why Choose McGee, Lerer & Associates?
What Makes Us Different
INDIVIDUAL ATTENTION

We take the time to understand all the unique factors of your case to achieve the best results.

NO FEES UNLESS WE WIN

If we are unsuccessful in our efforts to recover your compensation, you owe nothing. 

Learn more here.

24/7 AVAILABILITY

We can be available nights and weekends and come to you at the hospital or at home.

FIVE CONVENIENT LOCATIONS

We have 5 offices in Southern California - Los Angeles, Pasadena, Santa Monica, Long Beach & Valencia